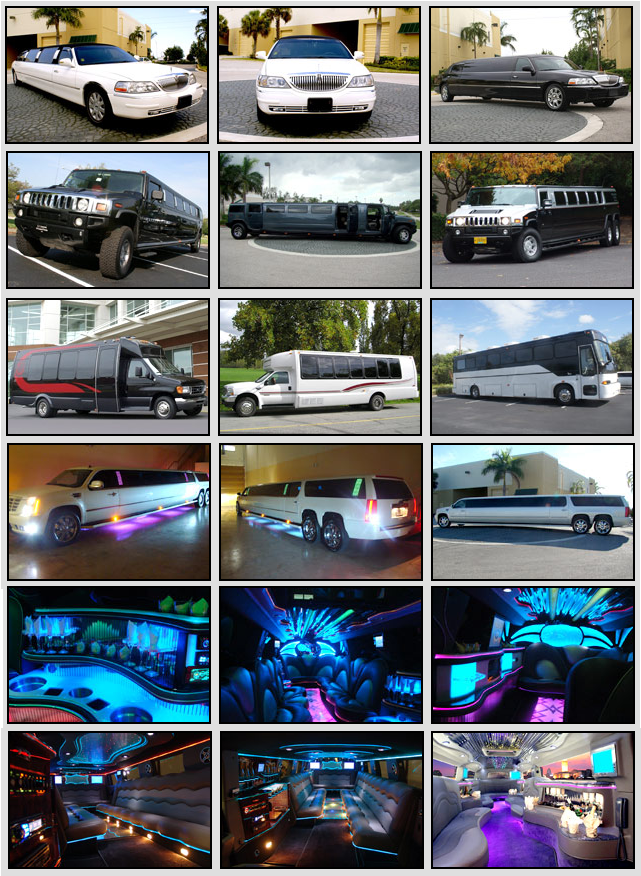 If you are visiting South Florida for work, or if you have your important guests coming to see you, limo service Davie, FL can enhance your travel comfort. We understand the needs of our clients and we have a great choice of limousines for all occasions like prom evening, bachelor parties, weddings and more. Call us now (954) 828-0219.

Davie limo service hand picks their chauffeurs and train them appropriately so that they can deliver the passengers safely to the destination and they know how to treat each and every passenger.

Limo Service Davie, FL
In case you are planning to tour the city, then Limo Service Davie is the excellent option for you to maximize the pleasure of your tour. For pinnacle first-class transportation, our company is second to none.
We can add charisma and refinement to your mode of transport and can offer you a perfect day with your companions or relatives. Our fleet includes stretch limos, SUV limousines and party buses. You will surely be able to find a special vehicle for your celebration. For groups of 20-50 people, we also have charter bus rentals in Davie.
If you want more information, or need pricing for a rental, call (954) 828-0219.
Limo Rental Davie
You can get a quote for a limo rental Davie in seconds by calling us with the date, time, and the number of people traveling with you. After you have given the inputs, our company representative will contact you to confirm your booking. Our limousines and party bus rentals in Davie have affordable prices and we offer travel packages.
We are always prepared for the ride with modern and well maintained luxury rides. Count on our limo rental for all group transportation.  You can use the live chat feature of the website to have any questions answered.
Limo Service Davie – Attractions
Davie is located in Broward County, Florida, USA boasts of having many hot spots that attract tourists as well as locals. Do not forget to check these attractions:
Flamingo Gardens; this botanical lawn and wildlife sanctuary features lots of rare, distinct and local vegetation and over ninety species of Florida local animals.
Tree Tops Park; this marshland park has acres of archaeological site, nature trails and offers boating, fishing, horse riding.
Young at Art Museum; This art museum features five exhibition galleries, an Art Institute, Teen Center and Museum. It offers art classes, workshops and camps on various art forms.
Bob Roth's New River Grove; this farm stand is popular for Florida oranges, grapefruits, tangerines, pies, gift baskets and many more.

Vista View Park; this offers an extensive variety of activities with 8 picnic eight shelters playgrounds, basketball courts, an equestrian corral etc.
Davie Airport Transportation
Miami International Airport, Fort Lauderdale Hollywood Airport and Palm International Airport are close by from Davie. We can schedule the pickup and drop from these airports. If you want your guests to travel in style, use our limousine meet and greet service.
Limo service Davie FL reservation
Once your reservation is confirmed, you can relax and get ready for your special occasion. With our limo service, you may visit towns and cities including Cooper City, Pembroke Pines, Plantation, Miramar, Lauderhill, Dania Beach, Hollywood, Lake Lucerne, Fort Lauderdale, and Lauderdale Lakes.
If you're in the area, and want more of a selection you can also use limo service Sunrise or limo service Kendall.