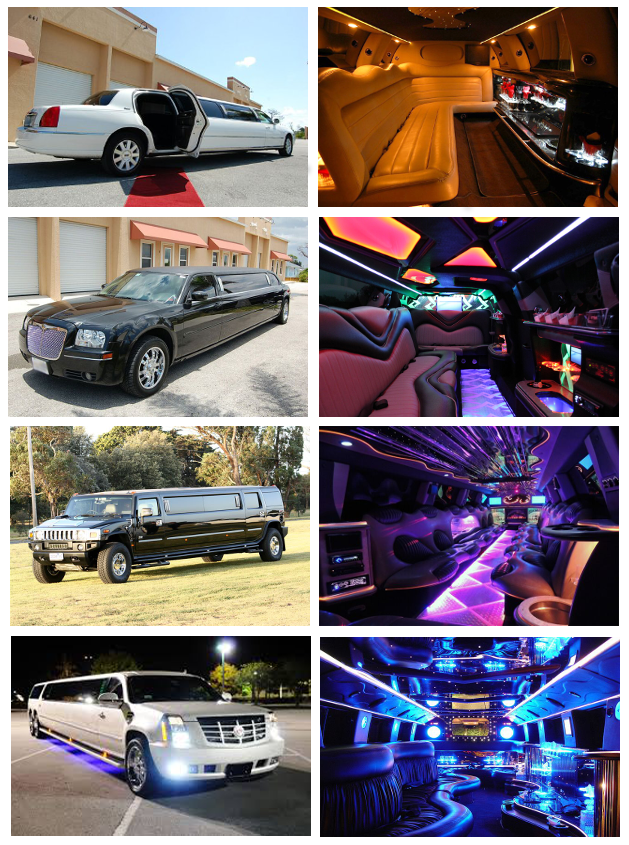 Limo Service Aventura, FL offers the most luxurious and comfortable vehicles. You can now reserve the ride of your choice or get a quote for the best limo rental prices here. Call us today, (954) 828-0219.
Our limo service in Aventura, FL is the ideal choice for any business trip or event. We have a vast fleet of vehicles to meet your needs and budget. Our Aventura limo service can provide comfort and luxury to any business executive. Whether you are traveling solo or with a small group, our drivers will get you to your meeting or event on time safely and in style.
Our staff is available 24/7 to make sure that we provide you with a transportation solution that will change the way you travel throughout South Florida!

Limo Rental Aventura, FL
Limo rental Aventura has years of experience in this industry and its well trained staff will guide you through the city ,and make sure that you have a memorable time.
Limo Rental Aventura, FL provides top-notch luxury transportation services in this city. We have been serving the residents of Aventura and we are known to provide reliable, affordable and top quality transportation services. Aventura is a small city that is located between Miami and Ft Lauderdale in the state of Florida. This is a beautiful city with many sights to see and things to do. Whether you want to visit sunny beaches or relax by watching a tennis match or play golf on one of the most sophisticated golf courses in the world, this place will cater to your every need. Our limousine rental company has created many luxurious packages for our customers so that they can enjoy their stay here in comfort, style and at an affordable rate

Aventura Limos Near Me
Get a quote for your Aventura limos by only submitting the date, time and the number of passengers. It's that simple! We will make sure that you get the most affordable limo prices for the type of bus you are looking for.
Our fleet of limousines consists of modern, makes and models of all sizes allowing us to cater to a wide array of events. We have Hummers, Lincolns, Escalades, Navigators, Chyrsler 300s and many more.
Aventura Limo near me are the number one source of limousine service in Aventura Florida, providing a vast selection of limousines and luxury vehicles for every occasion. At Aventura Limo we specialize in corporate transportation, wedding transportation, party bus rentals and event shuttle services. Our staff will help you choose the best vehicle to fit your needs, whether it be a black car or party bus in Aventura FL.
We also have charter bus rentals in Aventura!
For info on prices, call (954) 828-0219.
Aventura Attractions
Over the years, thousands of limo service clients have been highly impressed with our service and how we handle all special events. Our chauffeurs know exactly where to take you, so you can focus on having a good time and leave the rest up to them. Here are some of the best attractions in Aventura, FL:
Aventura Mall – if you feel like shopping while you party.
The Spa at Turnberry Isle – a great place to pamper yourself.
DSW Shoe Warehouse – do a bit of shoe shopping while you're enjoying Aventura, FL.
Drive 4 Fun – rent fast cars for rides (if you're not intoxicated.)
Avenue 29 – bar/nightclub with buzzing nightlife
FL JetSurf Rentals – Jet Surf and other water rides.
Q Lounge – Aventura – a great way to start a memorable night!
Bare Beauty Secrets – a spa like no other.
Turnberry Isle Miami Golf Course – for all the Golfers out there.
New Image New Life Spa – a great place to pamper and spoil yourself.
Airport Transportation
If you are at the Fort Lauderdale-Hollywood International Airport, you can get Limo Service rentals Aventura FL to come and pick you up and get the party going straight away. The best Aventura limousine rental rates can be accessed o via mobile or lap top and making reservations is a breeze.
One of the most important factors when you book your limo service in Aventura FL is how quickly you can get to the airport. Whether you are traveling for business or pleasure, time is money and it's important that you have a transportation service that can meet your schedule needs without any issues.
If your travel plans require a pickup at MIA airport, we will be waiting for you at baggage claim with a sign that has your name on it. We'll help load up your luggage and escort you to the vehicle so that there's no stress about getting around an unfamiliar place like Miami International Airport (MIA).
Aventura Limo Prices
Partying like a celebrity for affordable prices is now a reality, with our cheap limo prices. We are not just about affordable prices; we will make sure that you receive a quality service along with memories that will last a lifetime. You can also view pricing for our Aventura party bus services.
As you may have noticed, there are many different companies all offering limousine services. This can make it difficult to find the very best one for your needs and budget. The trick is to take a little time to consider the options available to you before you book your limo, which will help you make an informed decision that ensures you get exactly what you want from your limo rental experience.
One of the first things that should be taken into consideration when looking for a company that offers limousine services is the number of people who will be in attendance and the type of event being held. If there are a large number of people attending the event then it may be necessary to hire more than one vehicle, so this should be discussed with the company at an early stage. Another important thing to think about is what type of occasion is being held as this will affect how much space any given vehicle requires. For example, if it's a wedding or anniversary party then there may only need to be space for two people while a birthday party would require more room as there may be more members of family and friends in attendance.
If you are in Ojus, Hallandale Beach, North Miami Beach, Ives Estates, Hollywood, Scott Lake, Miramar, Pembroke Pines, Lake Lucerne, Dania Beach, Carol City, Miami Shores or any other city nearby. We will will be there to pick you up.
Related links include limo service Miami and limo service Hollywood.
---
Ftlauderdalelimo.com services all types events, from weddings to corporate events, and everything in-between! From South Beach to Tallahassee, we service the entire state of Florida. With a wide variety of rentals vehicles available, travel stress free with our premiere group transportation services in the following cities: Boca Raton, FL, Delray Beach, FL, Bonita Springs, FL, Wellington, FL, Tamiami, FL, and North Miami, FL.